GAGE SKIDMORE/CC BY-SA 2.0 Iwan Rheon, best known as Ramsay Bolton, stars in Inhumans as Maximus.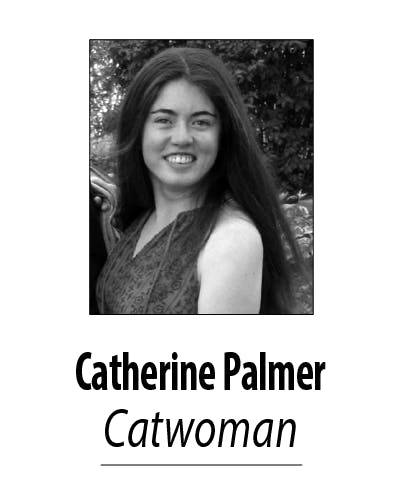 In less than a week, Marvel showcased the worst and best it has to offer on network television with the debuts of Inhumans on ABC and The Gifted on Fox.
Inhumans, which premiered Friday, chronicles the upheaval in Attilan, a secret city of superhumans located on the Moon, after its Inhuman
Royal Family is overthrown.
The two-hour pilot is predictable, agonizingly slow-paced and full of over-the-top special effects and costumes, painfully expository dialogue and characters that you're given no reason to care about.
The central conflict of Inhumans revolves around the rivalry between Black Bolt (Anson Mount), the king of Attilan, and his brother Maximus (Iwan Rheon). Both are members of the Inhuman race, but only Black Bolt has powers.
Maximus is akin a squib in Harry Potter, but he still has the prestige of being a member of the royal family.
His fellow squibs are relegated to the lowest social caste and forced to work in the mines, a fact which Maximus deeply resents. He petitions his brother to lead the Inhumans back to Earth, but Black Bolt refuses, fearing a war with humanity.
Maximus then leads a coup against his family. I found them all so boring that I didn't care about their fate. But fortunately for them, Maximus' uprising doesn't go according to plan.
The highlight of the episode for me was a wardrobe change. When his sister-in-law Medusa (Serinda Swan) refuses to side with Maximus, he shaves off her hair, which she had the ability to control and use as a weapon.
Swan's emotional performance was greatly overshadowed by the joy I felt at no longer having to see her ridiculously long, clown-red, Party City quality wig.
The show's only real point of intrigue for me was wondering which character I was supposed to be rooting for: Black Bolt, a weak king upholding an unjust social structure, or Maximus, a murderous turncoat who is actually fighting for social justice and a better life for his people.
However, that question alone isn't enough make me want to tune in again.
The Gifted, which premiered Monday, offered a welcome return to Marvel Cinematic Universe (MCU) standards.
Set in a gritty world in which the X-Men have disappeared and mutants face persecution, the show follows two storylines. The first is focused on an Atlanta-based mutant underground society after one of their leaders gets captured and the second on a family after their children are exposed as mutants and hunted by the government.
The pilot effectively sets up tension, suspense and characters you can invest in. The storyline moves along at a refreshingly fast pace and offers action that will keep your eyes glued to the screen.
In an engaging cold open, leaders of the mutant underground Marcos "Eclipse" Diaz (Sean Teale), Lorna "Polaris" Dane (Emma Dumont) and John "Thunderbird" Proudstar (Blair Redford) rescue fugitive mutant Clarice "Blink" Fong (Jamie Chung) from the police.
Elsewhere in Atlanta, teenager siblings, Lauren (Natalie Alyn Lind) and Andy Strucker (Percy Hynes White), go to their school dance. Andy is dragged into a locker room by the bullies, who hold him down under freezing and scalding water.
Overcome by rage, Andy begins destroying the locker room and gym with seemingly telekinetic powers, which he was not aware he possessed and is unable to control. Lauren is revealed to be a mutant as well when she shields her classmates from falling debris by manipulating the air around her to create force fields.
Lauren calms Andy down, and they rush home only to be found by the Sentinel Service, a federal agency devoted to hunting down mutants. They go on the run with their flustered mom Caitlin (Amy Acker) and hesitantly meet up with their devastated father Reed (Stephen Moyer), who prosecutes mutants for a living.
My favorite part of the episode was a scene in which Lauren tries to help Andy learn to control his powers by practicing moving snacks inside a motel vending machine. Andy loses control and destroys the machine. Lauren shields him from the blast and takes a glass shard to her wrist.
Andy immediately apologizes. She immediately forgives him, and I am immediately invested in their relationship. The scene also ends on a wonderfully unexpected comedic note with Andy making sure to grab a candy bar before being pulled away by his sister.
Assuming The Gifted continues to deliver, it will be a back-to-back hit for the X-Men franchise on the small screen. Legion, starring Dan Stevens as David Haller, the schizophrenic and mutant son of Charles Xavier, debuted on FX last winter to critical acclaim and is set to return for a second season next year.
Inhumans is a disappointing companion to ABC's other superhero drama Agents of S.H.I.E.L.D., which introduced Inhuman characters to the MCU and is set to enter its fifth season at the conclusion of Inhumans' eight-episode run.