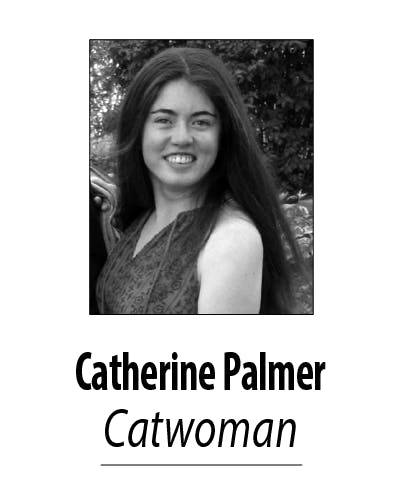 Riverdale, a modern, dark and twisty take on Archie Comics, follows best friends Archie Andrews (KJ Apa), Betty Cooper (Lili Reinhart), Veronica Lodge (Camila Mendes) and Jughead Jones (Cole Sprouse) as they navigate high school in the wake of a classmate's brutal murder.

Unlike creator Greg Berlanti's recent work on The CW, most notably its Arrowverse programming block, the sophomore series does not feature any superheroes. However, Riverdale's Betty does ardently display many characteristics of the heroes of Supergirl and Arrow as she helps lead her friends and family through the small town's darkest hour.

1. White Canary:First and foremost, Betty is a character in her own right. Like Sara Lance (Caity Lotz) and Oliver Queen (Stephen Amell) in Arrow, Betty is introduced as a lifelong friend and love interest of the titular character Archie.
She is the quintessential girl-next-door, holding a torch for a clueless boy. When Archie reluctantly admits he doesn't feel the same way, Betty is heartbroken.
However, after coming to terms with her unrequited love, she both breaks out of the love interest mold and avoids the jilted ex cliché. Instead, she becomes a standalone character with a storyline of her own as she works to uncover the mystery behind classmate Jason Blossom's (Trevor Stines) death.
Sara, similarly, becomes a character in her own right after Oliver's yacht is shipwrecked, leaving her stranded in the North China Sea. Despite her wild child ways, Sara finds an unknown strength within her to survive years of torture and forced training to become an assassin.
When she returns to Starling City years after her presumed death, she is not simply Oliver's ex but rather The Canary, a fellow superhero.
2. Black Canary: Both Betty and Laurel Lance (Katie Cassidy) prove that kindness is a rare gift but also somewhat of a curse, leaving them vulnerable when their loved ones hurt them in ways they never would or even could hurt their loved ones.
Betty demonstrates the temptation to be the "nice girl" and push her feelings down after Archie kisses Veronica. But soon, Betty realizes that she owes it to herself to accept the anger she's feeling just as Laurel has to accept her fury and devastation that Oliver not only cheated on her with Sara but also presumably caused her death.
Both Betty and Laurel eventually restore their friendships but only after Archie and Oliver prove themselves worthy. Betty and Laurel have an inspiring and beautiful capacity for love and forgiveness, but they are not pushovers.
3. Green Arrow:Betty is fiercely protective of her friends and family. And sometimes, just like Oliver Queen, love can compel her to take vigilante justice a little too far.
When Betty finds out that Archie, a sophomore, is having a fling with the high school music teacher Ms. Grundy (Sarah Habel) — because, you know, The CW — she's determined to uncover Grundy's sketchy past and save Archie from her "sexual spell."
After promising a panicking Archie that she would drop the matter, she instead goes into full-on criminal mode, breaking into Grundy's car and robbing her, in order to protect her friend. Despite the situation snowballing out of control, Betty's actions save Archie in the long run, and she doesn't face much in the way of consequences.
Unfortunately, Betty's next scheme doesn't leave her quite as unscathed. When she finds out that football players are slut-shaming her classmates, including Veronica and her older sister Polly (Tiera Skovbye), she hatches a plot to expose them.
But overcome by a hidden darkness inside her, she ends up drugging and torturing the captain of the football team Chuck (Jordan Calloway) not only to force him to incriminate himself but also to get revenge for her friends.
Her actions ultimately force the school's hand and lead to the suspensions of players involved and redemption for their victims. But as the season progresses, Betty's battle with the dark side worsens as she struggles to keep her emotions in check.
4. Supergirl: Just like Supergirl's alter ego Kara Danvers (Melissa Benoist), Betty is an investigative reporter. When Jason's body is discovered, Betty is determined to get to the bottom of Riverdale's shocking murder mystery.
Her mother Alice (Mädchen Amick), co-owner of the town newspaper The Riverdale Register, immediately jumps on the case in the hopes of ruining the reputation of their long-time rivals the Blossoms. From bribing the coroner to speculating wildly, she stops at nothing to see that her agenda is met.
Disgusted by her mother's mission to sensationalize a teenager's murder, Betty strikes out her own and revives the dormant school newspaper The Blue & Gold to do some independent and ethical reporting. With Jughead's help, she works tirelessly to uncover the truth and see that justice is done.
Riverdale returns to The CW for season two on October 11 at 8 p.m. promising more intrigue, darkness and, most importantly, more Betty.