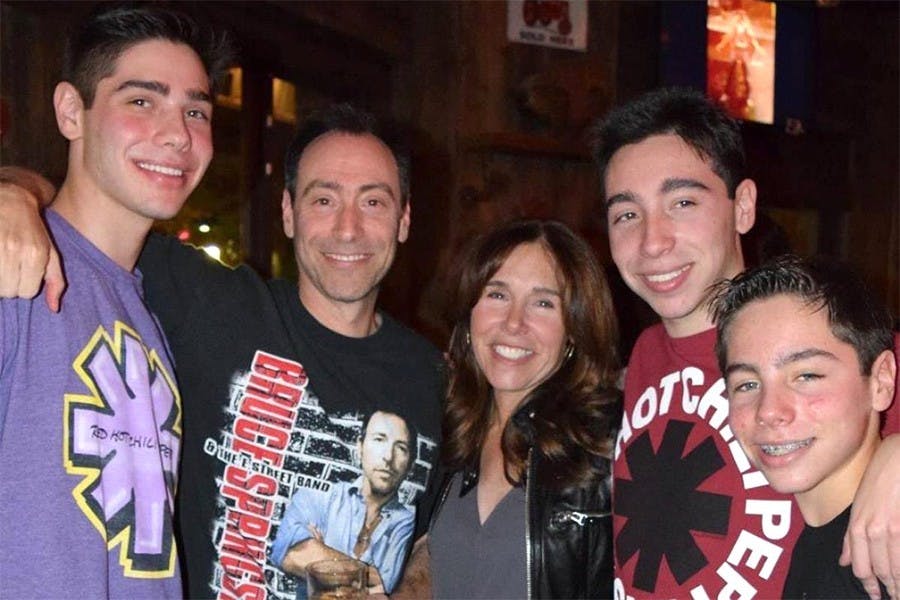 Courtesy of FACEBOOK IMAGES Steinberg was a sophomore chemical and bimolecular engineering major from Scarsdale, New York
The Hopkins community was saddened to learn of the death of Zachary Steinberg, a sophomore in the Whiting School of Engineering, who died in a plane crash in Costa Rica on Sunday. Steinberg's parents and two brothers were also killed in the crash.
According to The New York Times, five other American travelers and two Costa Rican crew members died after their small, single-engine plane crashed into a mountain near the Punta Islita airport. The cause of the crash remains unknown, though the plane encountered rough weather conditions earlier that day.
Steinberg studied chemical and biomolecular engineering and was an officer in Engineers without Borders, an organization that works to solve global problems with engineering. Additionally, Steinberg was involved with Hillel and was a member of the Sigma Phi Epsilon fraternity.
His parents, Irene and Bruce Steinberg, were active members of the Hopkins Parents Council as well as the Parents Internship Network, and they hosted a reception for admitted students last spring.
The Jewish Students Association (JSA) wrote in a Facebook post that the Hopkins Jewish community had suffered an unimaginable loss.
"Everyone in Hillel and on campus knew Zach as sweet, sincere and enthusiastic," the post read. "He brightened the lives of those around him with his great sense of humor and friendly disposition. Zach walked campus with a smile on his face and cheer in his heart."
They wrote that in addition to interning at Hillel, Steinberg attended the Hillel leadership retreat this year and planned to embark on a Birthright trip to Israel in January. They added that his mother was a member of the Hillel governing board.
JSA wrote that during his time at Hopkins, Steinberg touched the lives of many students.
"The pain of his loss will always be felt and his memory will continue to inspire us," they wrote. "We will always think of him as a friend who constantly brought light to our lives. May the memory of Zach, his parents and his brothers be a blessing."
They added that Hillel staff are available to talk to anyone following Steinberg's passing.
Vice Provost Kevin Shollenberger and Interim Dean of Student Life Tiffany Sanchez shared the news of Steinberg's death in a school-wide email on Monday.
"On behalf of the entire Johns Hopkins community, we offer our deepest sympathies to the relatives and friends of the Steinberg family," they wrote. "We know his loss will deeply impact many members of our community."
The Office of the Dean of Student Life will collect letters and emails of condolence addressed to "The Family of Zachary Steinberg" and sent to the Mattin Center, Suite 210. Details of a memorial service have not yet been released.
The Counseling Center is closed today for the winter holiday but the on-call counselor may be reached by calling Security at 410-516-7777. The Center will resume normal hours January 2, 2018. Their number is 410-516-8278 and can be reached during normal business hours.
Campus Ministries will re-open on January 2, 2018 and may be reached at 410-516-1880.