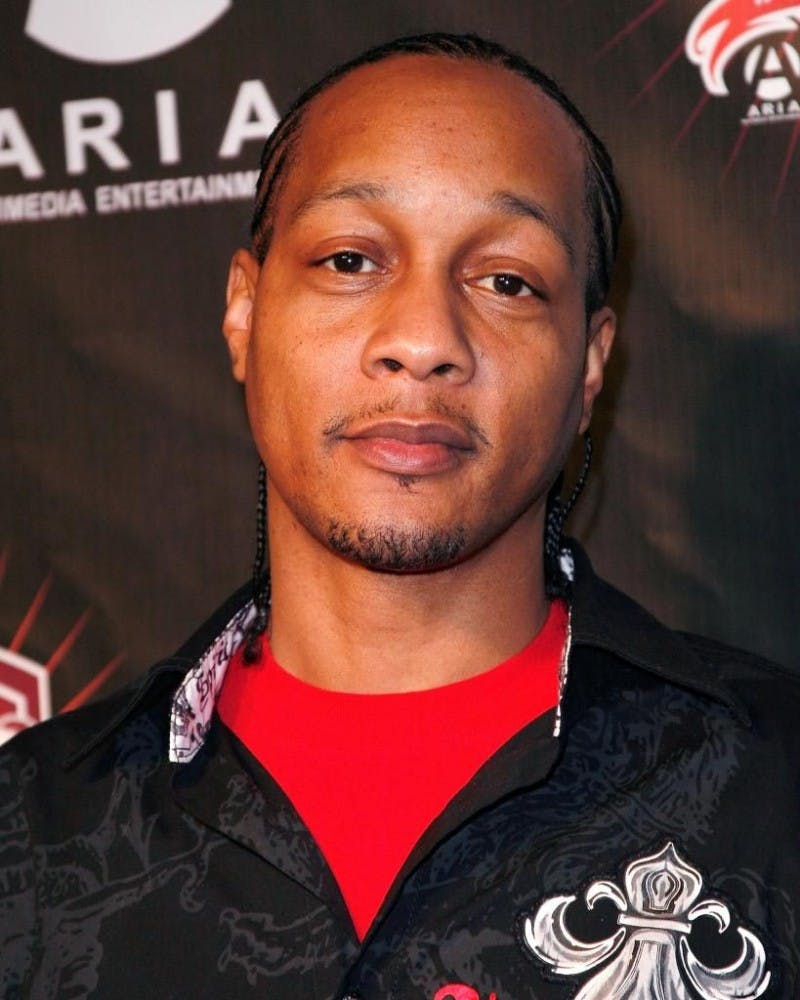 TONY NORKUS / CC-BY-SA-2.0 R&B artist JMSN continues to impress avid listeners with his latest project, Whatever Makes U Happy.
About a year ago, west coast hip-hop legend DJ Quik — one of the definitive west coast rappers, standing alongside Snoop Dogg, Dr. Dre, Ice Cube and the N.W.A. ensemble — and fellow Compton rapper Problem released a short mixtape called Rosecrans. The EP was a fun, well produced work with a few west coast bangers and some great grooves. Now, Quik and Problem have turned this small EP into a fully fleshed album.
They successfully created something that is nostalgic but also polished and new. This is a project that should be listened to in cars with hydraulic suspensions or on street corners.
The best song on this project is probably the title track, "Rosecrans," which is reference to Rosecrans Avenue, a street in Los Angeles that has starred in its fair share of rap songs. On "Rosecrans," the Game, another west coast rapper, drops one of his classic verses, with a vicious voice and powerful flow. The hook is a beautiful performance by Candice Boyd, a falsetto, anthemic piece. The track also features one of the smoothest, most iconic west coast beats I've heard in awhile.
In fact, most of the beats on this project are incredible. DJ Quik, who was ahead of his time back when he first came onto the scene, is now one of the greatest producers in his field, having meshed the old, west coast style with new, polished production. The drum-breaks on every song sound fresh and crisp, while the synths and bass are reminiscent of an earlier sound but are somehow clearer. They sound simultaneously groovy and menacing.
Songs like "This Is Your Moment" is emblematic of what I'm talking about. It is the most seamless mix of modern rapping and a groovy rhythm. The sounds are beautiful and simple.
Also, it is important to note that, unlike many west coast albums, this album never falls into a rut of consistently uncreative, similar sounding songs. Tracks like "Straight to the City" switch up the pace, from fast and hard, to smoother and more ballad-like.
Problem does his thing on this project. The journeyman Compton rapper has dropped a number of mixtapes of his own and has collaborated with more mainstream artists like Freddie Gibbs, Talib Kweli and DJ Destructo.
I have always considered Problem to be an underrated rapper. While he isn't much of a lyricist, his talent is a quick, fun flow with some funny punchlines and an engaging voice. It isn't even necessary to bring up DJ Quik, he raps as he always has, with his trademark high voice and quick delivery. Their verses sound great together.
This is a great project that brings even more focus on the blooming west coast scene. While this album hasn't had much of a commercial response, it deserves to be respected for what it is: a collaboration between an exciting young talent and one of the most respected OGs. It is also a love letter to a state, a city, a street. The project ends with an uplifting chorus: "I just want to change things around here."
Fortunately, the last few weeks have been good ones as far as new releases go, and Rosecrans is not the only new album to look out for. R&B artist JMSN, who has appeared on tracks with the likes of Kendrick Lamar and Ab-Soul, released his fourth album, Whatever Makes U Happy, on April 28. JMSN is a contemporary torch-holder for neo-soul. With his buttery smooth voice and the ability to effortlessly croon in falsetto, he creates some of the smoothest and purest R&B in recent memory.
Whatever Makes U Happy album is a sorrowful tread through the psyche of a sad man. The first song, "Drinkin'," sets the tone. The lyrics show the troubled thoughts of a man who struggles with addiction but doesn't accept that he has issues with drinking. "Please yourself / whatever makes you happy / do that shit," JMSN croons. He ends the song with, "I need to pour a shot." This is exactly the kind of atmosphere in which JMSN thrives — the everyday sorrows, the quotidian depression.
The instrumentation on Whatever Makes U Happy is beautiful. Pay special attention to the masterful, bouncing bass playing throughout all of the songs. That is the aspect that defines this album as a callback to classic neo-soul, with Dilla-esque bounce. The song "Always Somethin'" is emblematic with a strong, almost spiritual like rhythm, a beating bass and some unique percussive sounds.
One of JMSN's weaknesses is his one-note singing style. On almost every track in his discography, he uses the same talking-singing combination, the same choral backing and the same wailing croon, which can easily get stale.
He doesn't fall into that trap on this project, though, as each song has a specific stylistic choice that defines it. For example, "Slide" has a slight country twinge, featuring violins and the swing from guitars and a more power-singer performance. However, it successfully maintains the regret-filled, sorrowful theme of the project.
This album is JMSN's strongest work. He compiles eight great tracks in a short, concise and punchy album. This is very much worth checking out, as his music is perfect for lonely nights on the couch or dark times in Brody. The kind of melancholy he can call up with his voice is hard to find; It is the kind of darkness that comes on moody days when the leaves are bluish and the sky seems to hold the sun back.