BagoGames/CC BY 2.0 Gal Gadot stars as the titular superhero in DC's first ever Wonder Woman movie.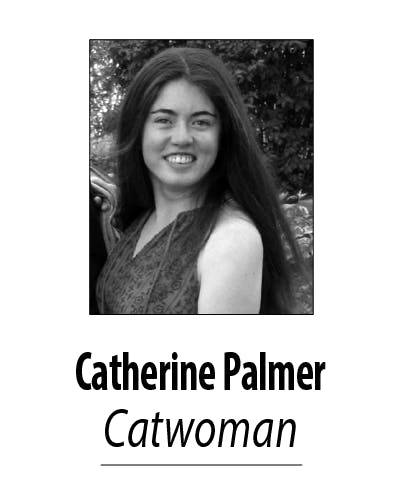 Wonder Woman
hitting theaters today, I've compiled a list of Lasso-of-Truth-certified fun facts about the highly anticipated new film, which stars Gal Gadot as the titular superhero, Robin Wright as her aunt General Antiope, Connie Nielsen as her mother Queen Hippolyta and Chris Pine as her love interest, U.S. Army Captain Steve Trevor.
1. Wonder Women: Gadot is the first actress to play Amazonian warrior and demigoddess Diana Prince, aka Wonder Woman, on the big screen, not counting Cobie Smulders' portrayal in 2014's The Lego Movie. Gadot was first introduced as Wonder Woman in 2016's Batman v Superman: Dawn of Justice. Previously, the iconic DC superhero had only been portrayed on television, most famously by Lynda Carter in the 1970s.
2. A Low Bar: Wonder Woman has so far blown critics away, receiving widespread acclaim. In light of the excitement surrounding the film's release, it seems set to succeed at the box office as well. The only sad part of this saga is how low the standard for DC and Marvel-based female-led superhero movies has fallen. As of a few days ago, there were only three in existence: 1984's Supergirl, 2004's Catwoman and 2005's Elektra, all of which were critical and commercial failures.
3. DC Extended Universe: Wonder Woman is also set to become the DC Extended Universe's (DCEU) first acclaimed film. The film series focuses on members of DC's Justice League, including Wonder Woman, Superman (Henry Cavill), Batman (Ben Affleck), The Flash (Ezra Miller), Aquaman (Jason Momoa), Cyborg (Ray Fisher), as well as infamous DC villains such as Lex Luthor (Jesse Eisenberg), The Joker (Jared Leto), Harley Quinn (Margot Robbie) and Deadshot (Will Smith).
Woman Woman will be the fourth installment in the blockbuster series, consisting of 2013's Man of Steel, which received mixed reviews, as well as 2016's Batman v Superman and Suicide Squad, both of which were lambasted by critics. Assuming Wonder Woman performs well at the box office, it could go a long way in reviving faith in DC as a franchise among fans and critics alike, especially against a competitor as strong as Marvel.
4. Wonder Director: Patty Jenkins is the first woman ever to direct a DC or Marvel-based female-led superhero movie. She is also the first woman to helm a DCEU film. Man of Steel and Batman v Superman were both directed by Zack Snyder and Suicide Squad by David Ayer. Wonder Woman is Jenkins' second feature film.
Her first movie 2003's Monster, which she wrote and directed, also centered on a female character, a real-life villain. The crime drama starring Charlize Theron followed the life and eventual court-ordered death of serial killer Aileen Wuornos and received widespread critical acclaim, including an Academy Award win for Theron.
5. Wartime Origins: The so-called Golden Age of DC and Marvel comic books was born out of the uncertainty and hopelessness that characterized the years from The Great Depression through War World II. Americans needed heroes to believe in and DC and Marvel delivered. Wonder Woman, for example, was first introduced as a DC character in 1941 on the eve of America's entry into World War II. That legacy was explored in Carter's Wonder Woman TV series, the first season of which was also set during World War II.
The new film instead takes place during World War I by choice of the screenwriter Allan Heinberg, but obviously still pays homage to Wonder Woman's wartime origins. Gal Gadot, Wonder Woman herself, further cements that legacy as a military veteran. The Israeli actress served two years in the Israel Defense Forces. As such, she is the only actress to have served in the military and portrayed a DC or Marvel superhero and one of only a handful of actors to have done so.